Stockholm: The Good Food city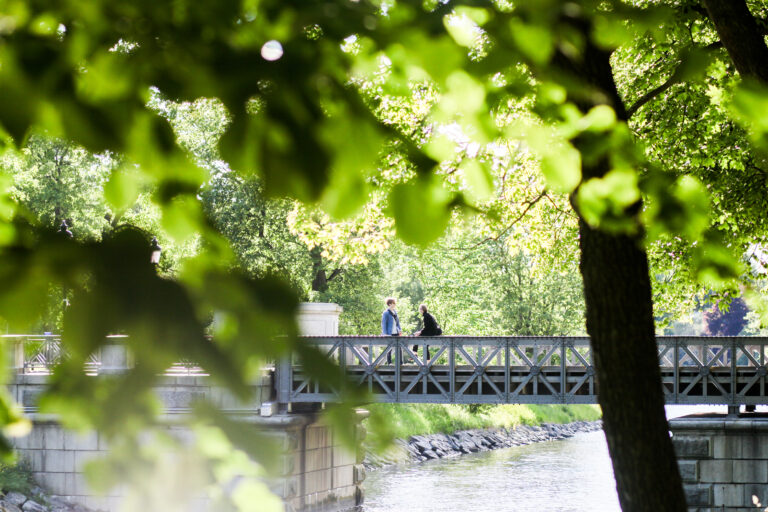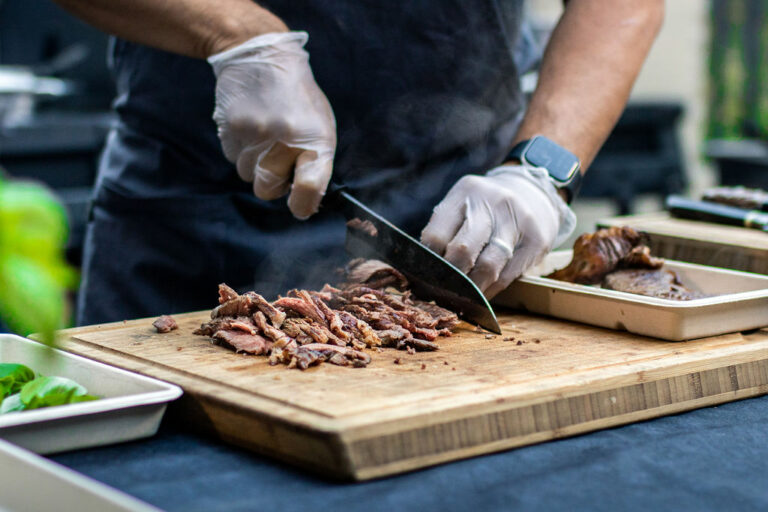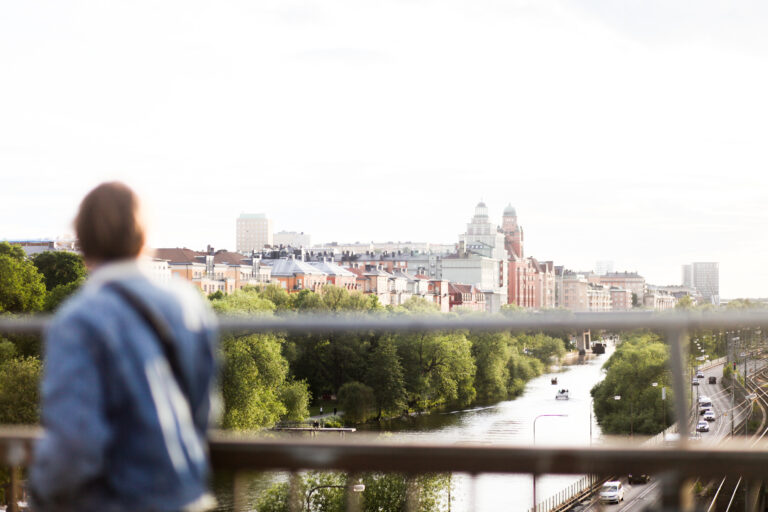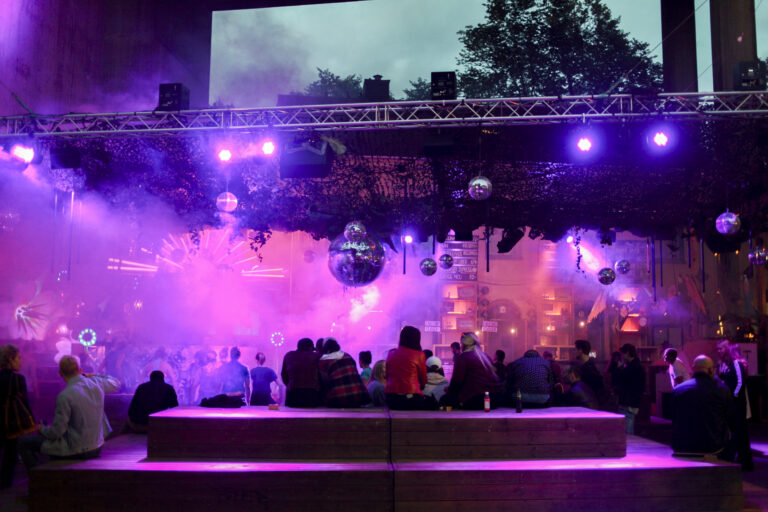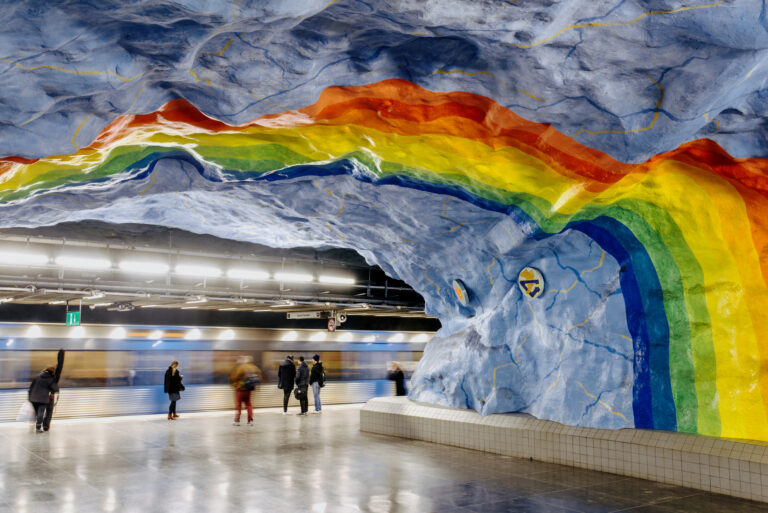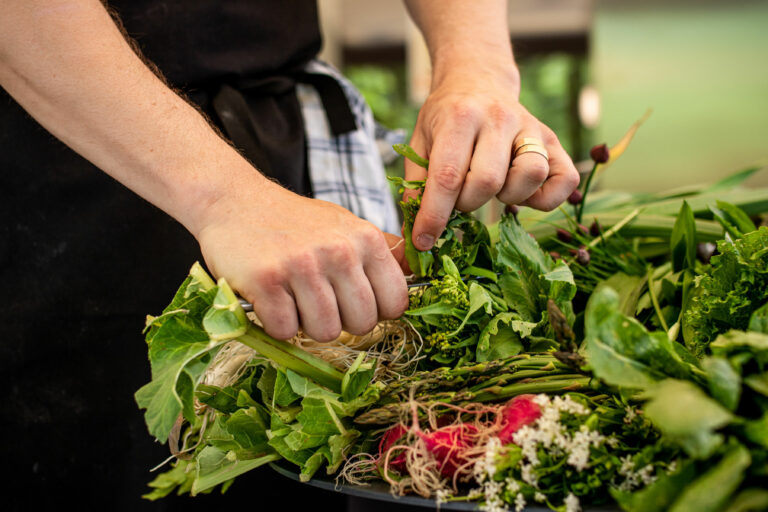 Stockholm Good Food Guide is an initiative by Stockholm Business Region and Sweden Foodtech, together with inspiring and knowledgeable representatives from Stockholm's sustainable food scene. We want to show and advise about Stockholm's range of Good Food, that is, food that is good for the planet, your health and that tastes really good.
Do you want to get involved or advise about your favorite place? Get in touch, we are always curious about new sustainable taste experiences!
Sweden Foodtech leads the discussion and development of the next gen sustainable food system by accelerating innovation, business development and sharing specific competencies within the food tech sector. 
Stockholm Business Region AB
Stockholm Business Region is the official business office for the city of Stockholm, responsible for the strategic development and international promotion of the city, as well as the brand Stockholm – The Capital of Scandinavia.
Stockholm Business Region is owned by the city of Stockholm and part of Stockholms Stadshus AB
Invest Stockholm is owned by the city of Stockholm and part of Stockholm Business Region AB
Visit Stockholm is owned by the city of Stockholm and part of Stockholm Business Region AB
Stockholm: The Good Food City
Over the last decade, Stockholm's food scene has garnered a lot of attention. Much thanks to our chefs, restaurants, and home cooks that are persistent in their hunt for quality food that doesn't compromise with the environment. And, while dubious food habits have turned into a looming environmental threat, Stockholm's commitment to implementing new smarter food practices, together with the growing foodtech scene is getting more and more evident. The commitment is seen in the emergence of more conscious cooking philosophies; a surge of impactful food innovations; and the city's progressive efforts to shape a truly sustainable society.
Sustainable food habits have been part of Stockholm's culture since the dawn of time due to our climate and winter season. In modern times, there still remains a devotion for sustainability and new food habits in the city, but for an entirely different reason. The sake of the planet. The world is still depending on an obsolete food system that devours more raw materials and resources than our planet can afford. And, as the majority of the global population has moved into cities, food has become one of the largest sources of consumption-based emissions. It is up to the cities with sustainability and health at their core, where tech and creativity are mature industries to drive that change. The cities where conscious consumers, chefs, entrepreneurs, and policymakers come together for inspiration and co-creation of solutions for the future. We believe Stockholm is that place.
Welcome to the future of food – welcome to Stockholm.
Want to read more why Stockholm is a hub for the future of food?
Four reasons why Stockholm is the perfect city for developing and enjoying the future of food:
1. A Long Sustainability Legacy 
Sweden has a widely recognized sustainability legacy, stretching back to at least 1972 when Stockholm hosted the first-ever international climate conference. A legacy which, to this day, is exhibited by the country's eco-friendly food-related practices. Ecological farming is a mainstay in the Swedish agricultural sector, and the government has long promoted food production with strict regulations for rearing livestock and farming crops. Recycling and food waste management is a widespread tradition, both in companies and at home. Stockholm's near symbiotic relationship with nature and water has only helped further cement the nation's sustainability legacy in the capital. 
In 2010, the EU appointed Stockholm the first-ever "European Green Capital". This honor intensified the sustainability focus in Stockholm. The city launched a number of new initiatives to accelerate the journey to becoming an entirely sustainable society and committed the city's organization to be fossil-free and climate positive by 2040.
In 2019 the city joined the C40 Good Food Declaration and launched an ambitious new food strategy.  Sweden is still one of only three countries that offer free school meals for all up until at least the age of 16, and the new food strategy means an increase in the proportion of organic and vegetarian food in all preschools and schools, thereby reducing the city's environmental impact.
2. A Hub for Innovation 
Already the home of a flourishing tech scene, Stockholm is determined to become a hub for more impactful innovations, startups, and investments that aim to solve at least one of the UN Sustainable Development Goals (SDGs) – to recognize, problematize, and improve food system standards. From farm to fork. And the determination has been bearing fruit. Dubbed "the New Impact Hub in Europe" by Bloomberg in late 2021, Sweden and especially the Stockholm region have seen a surge in impact startups and food-related innovations. Startups and innovations that help to advance Stockholm as a good food city.
3. Science of Sustainability 
Investment in education and research has given Stockholm a leg-up in the environment research field. The city is now boasting a cluster of institutions that have become world-renowned for their expertise, for example, SLU at Uppsala University and KTH, The Royal Institute of Technology, and the Stockholm Resilience Centre, at Stockholm University, for instance, whose publications are amongst the most cited in the field. Additionally, the Stockholm Resilience Centre acted as the scientific coordinator of The EAT-Lancet report, where the Planetary Health Diet was first established.    
4. Conscious Gastronomy
Sustainability does not mean sacrificing taste. Stockholm has a wide gastronomy scene – propelled by an ever-increasing collection of vegetarian, organic, and circular restaurants. Over the years, a more locally and sustainability-focused "back-to-basics" cooking philosophy, influenced by the New Nordic Cuisine manifesto, has emerged in the city. Today, chefs and home cooks alike are constantly challenging themselves to create new and exciting taste experiences while reducing their climate impact. A shift that was demonstrated in the last edition of the Michelin Guide, where no less than six Stockholm restaurants were awarded Green Michelin Stars. Stockholm is undeniably a place where food not only tastes good but also does good. And next year the world is invited to experience Stockholm's flourishing gastronomy scene and the future of food, as the city has received the honor to be The European Capital of Gastronomy 2023.